HANGZHOU SHREESUN TECHNOLOGY CO.,LTD
Add: The 3rd Industrial park, Hongchou, Tiantai, Zhejiang, China.
Tel.: +86-13738146657
Fax: +86-576-85432447
Email: shreeindustry@163.com
Skype: shreeindustry
Web: http://www.shreebelt.com

Show Product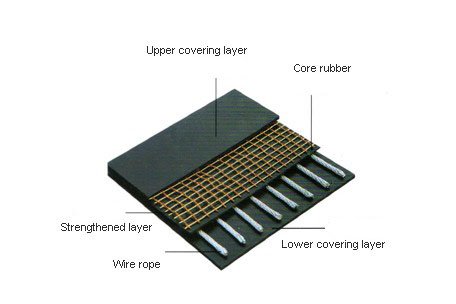 Product Name:
Tear Resistant Conveyor Belt
Fabric specs :
Steel Cord,EP Conveyor belt
Width(mm) :
400-2400
Description:

1).
Carcase:
Steel cords and tear resistant webs
2).
Width:
600~1800mm
3). Impact and tear resistamt
4). Large loading capacity Features:
1. High belt strength, big safety coefficient.
2. The special canvas used for this product has excellent impact absorption property with high tearing strength and latitudinal strength.
3. Covering rubber has the advantages of high strength, good elasticity, excellent tearing and abrasion resistance, good aging resistance and long life span.
4. High bonding strength between laminates no layers separation in use.
5. The buffer rubber has good elasticity, vibration reducing properties.
6. Unique production process, high application suitability, long life span.
Related Product
Hot Product